"MY BRAND WAS BORN FROM THE WATCH ARCHIVES"
The first two models of Sherpa Watches, the Ultradive and OPS, are directly inspired by vintage models from Swiss brand Enicar. They reinterpret the waterproof case with bayonet compressor lock closure and twin compressor crowns of these timepieces from the 1960s. Two of the watches' movement wheels also conceal a surprise. We met the man behind the brand, Martin Klocke.
WHY YOU SHOULD CARE ABOUT THE SHERPA ULTRADIVE AND SHERPA OPS
The Sherpa Ultradive and Sherpa OPS are two of the most intriguing watches I've laid eyes (and hands) upon recently. There's far more to these watches than looks, though. If you're a proper watch nerd, there just might be something here for you.
SHERPA WATCHES: ÜBER DIE ABENTEUERLICHE REISE EINES UHRENLIEBHABERS
Buddhismus, Himalaya, Geburtstag und eBay – diese vier Aspekte scheinen auf den ersten Blick nicht wirklich die Ausgangspunkte für die Gründung einer Uhrenmarke zu sein. Waren sie aber. Das Ergebnis trägt den Namen Sherpa und präsentierte sich erstmals dieses Jahr…
THIS IS GENUINE REBIRTH AND RESURRECTION ON THE WRIST.
Working with a small team of fellow engineers and designers, Klocke developed a new case design that he describes as one of the first complete compressor cases in 60 years. Similar to the Super Compressor cases produced for Enicar by EPSA in the 1960s, the Ultra Dive case follows the original Compressor design principle identically; basically, rising water pressure will increase the sealing force of the watch. In other words, the deeper you dive, the tighter the seal on the case and crowns, increasing water resistance as you go.
SHERPA: ULTRADIVE UND OPS
Die im deutschen Meerbusch ansässige Sherpa Watches GmbH bringt nicht nur das Design eines der berühmtesten Modelle aus der Enicar Sherpa-Reihe (mit der damaligen Ref. 144.35.03) zurück, sondern auch die damalige Super Compressor-Konstruktion der Gehäuse der Ervin Piquerez S.A. (EPSA), inklusive Bajonett-Verschluss, Kronen-Konstruktion und dem prominenten -Schutz sowie dem damaligen Modellnamen.
Die bis 200 Meter wasserdichte und 40 mm grosse Taucheruhr mit innenliegender Lünette kommt in zwei Ausführungen, …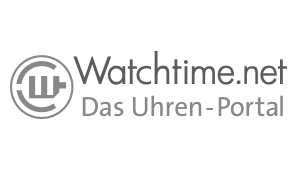 SHERPA: DAS ERWARTET BESUCHER AUF DER WATCHTIME DÜSSELDORF 2021
Als Ingenieur faszinieren mich generell technische und mechanische Konstruktionen, und somit fühle ich mich in der Uhrenindustrie nicht wirklich fremd. Während der Entwicklung konnte ich demnach gut auf meinem Wissen aufbauen und mich in den Konstruktionsprozess einbringen. Der Vintage-Uhrenvirus hat mich vor etwa zehn Jahren voll erwischt, fast aus dem Nichts, eigentlich ohne Anlass…
WATCHTIME DÜSSELDORF 2021:
SO WAR DIE UHRENSHOW
WATCHTIME 2021 - FAST WIE VOR ORT DABEI …
SHERPA BEIM WATCH WEEKEND FRANKFURT
MARTIN KLOCKE, THE FOUNDER OF SHERPA WATCHES TALKS ENICAR AND HIS NEWLY LAUNCHED BRAND
On the heels of its debut at Watchtime Düsseldorf on October 30th, Watchonista sat down with Sherpa Watches Founder Martin Klocke for an exclusive interview.
5 UNDER-THE-RADAR WATCH RELEASES
With 2021 behind us and the watch world already ramping up for some major movement in 2022 (starting in earnest with the LVMH Watch Week launches next week), we take a look at a handful of recently released noteworthy timepieces from the fall of winter of '21 that you just may have missed in the run-up to the holiday season.
SHERPA WATCHES LAUNCHES WITH TWO TRUE SUPER COMPRESSORS
Sherpa is a brand new brand with a name that is meant to ring a bell with fans of classic sports watches from the 1960s and 70s. While Sherpa is in no way associated with Enicar, the now defunct watchmaker who produced the much loved Sherpa line, they are attempting in their debut collection…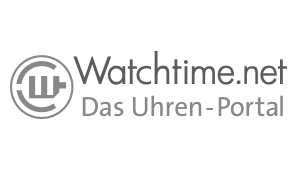 JUNGE DEUTSCHE UHRENMARKE #3: DIE PHILOSOPHEN – SHERPA WATCHES
Die 2021 vom Ingenieur Martin Klocke gegründete Marke Sherpa Watches aus Meerbusch bei Düsseldorf lässt das Design alter Enicar-Taucheruhren aus den 1960er…
GERMANY'S (NOT SO) HIDDEN CHAMPIONS, #2: SHERPA WATCHES
Martin has founded a brand from scratch that kind of builds a bridge between vintage and modernity.
SHERPA ULTRADIVE UND SHERPA OPS: MIT DEM KOMPRESSOR IN DEN MARKT
Unter Uhrensammler genießen die Modelle der Enicar Sherpa Serie einen ausnehmend guten Ruf. Nun wurde durch Martin Klocke in seinem neugegründeten Unternehmen
SHERPA, BRINGING A LEGENDARY NAME BACK INTO THE WRISTWATCH GAME
So, decades after the Sherpa first summited Everest, Swiss-born engineer Martin Klocke decided it was about time the legend made a comeback. Yet it wasn't the 1950s model that caught Martin's attention. Instead it was a much later piece, but one that arguably captured more of the soul of the vintage Sherpa watches: the Sherpa super compressor dive watches from 1968, now transformed into the modern Ultradive and OPS.
FRATELLO ON AIR: TALKING TO MARTIN KLOCKE FROM SHERPA WATCHES
Martin Klocke is someone I "met" well over a year ago via Instagram. He had aired his intentions to bring back highly faithful yet modern renditions of vintage Enicar models. Sherpa Watches was born and, now, production of the Sherpa OPS and Ultradive models is about to begin.
SHERPA WATCHES SALVAGE THE OPS AND ULTRADIVE FROM THE DEPTHS OF HISTORY
Although a brand new company, Sherpa Watches is rich in heritage as it revives two iconic timepieces. Named the OPS and Ultradive, the timepieces depict the rebirth of the true compressor dive watches after 60 years of extinction, hidden in the treasure chests of collectors.